Hey guys!
Alright, so with all my commitments I recently have... A decision had to be made. I really was struggling too much with all these CTs, having a full-time job didn't give me enough hours in a week to be a goot CTM for everyone... So a decision had to be made, and it's with regret that I will not be part of Azur's CT anymore. It makes me really sad, as it was a great CT to be on and she truly is an amazing designer. She is currently having a CT call, as well as a guest call... So make sure you check it out! The requirements are pretty simple, so you should totally go for it!
And I have one last LO made with one of her kit to show you. It is called Escapade and is available at her store. It's actually a Collab with with PrettyJu and MelCrea. There are TONS of goodies in there for you to create so many different types of LOs. Amazing kit!
See ya!
Mycau =)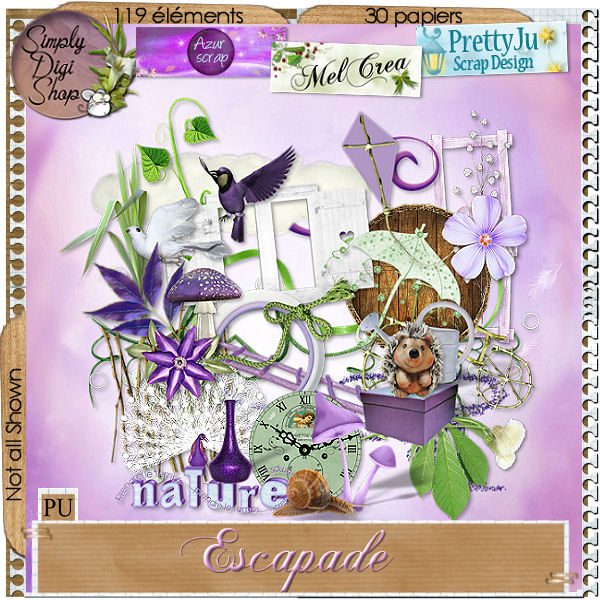 Click on preview to purchase kit from her store!